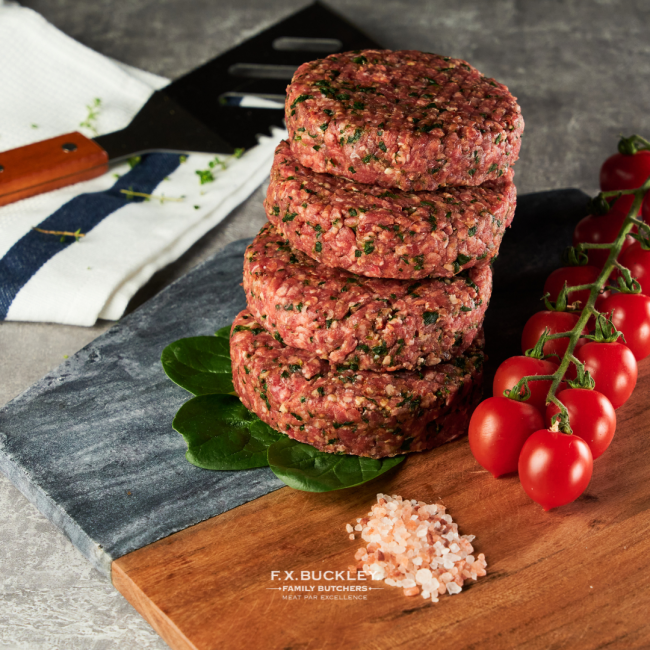 Sun-dried Tomato & Spinach Burger
Our Sun Dried Tomato and Spinach Beef burgers are prepared freshly in store using the finest of Irish ingredients including our speciality ribeye steak mince.
These burgers are a delightful fusion of premium Irish beef, sweet and tangy sun-dried tomatoes, and fresh spinach. Each bite guarantees a burst of flavour, satisfying your taste buds.